For generations, wild Pacific salmon have played a crucial role in the lives of Indigenous Peoples living on the North Pacific Coast. But today, overfishing, climate change and habitat destruction have led to less predictable returns and serious declines in many stocks.
"For the first time in millennia, we can no longer reliably depend on salmon as a food source," says Christine Smith-Martin, CEO of Coastal First Nations. "The legendary runs of wild sockeye, Chinook, pinks, chum and coho that once filled our inlets, bays and estuaries are severely depleted." ₸
Alarmingly, less than one-sixth of B.C.'s salmon populations have a stock status under the Wild Salmon Policy that Canada introduced in 2005. Meanwhile, habitat assessments for watersheds show that the spawning grounds of nearly half (47.5 per cent) of all salmon populations are at high risk from cumulative pressures.₪
The status quo is not working. The management issues that apply to other wild fish populations also apply to salmon. These include an absence of reference points, inadequate monitoring and slow policy implementation. Currently, the status of most salmon populations is unknown. And of those populations that do have enough data, few are considered healthy.₰ The recommendations in this Audit apply to Pacific salmon, including the need for the federal government to work collaboratively with Indigenous Peoples to develop lasting solutions.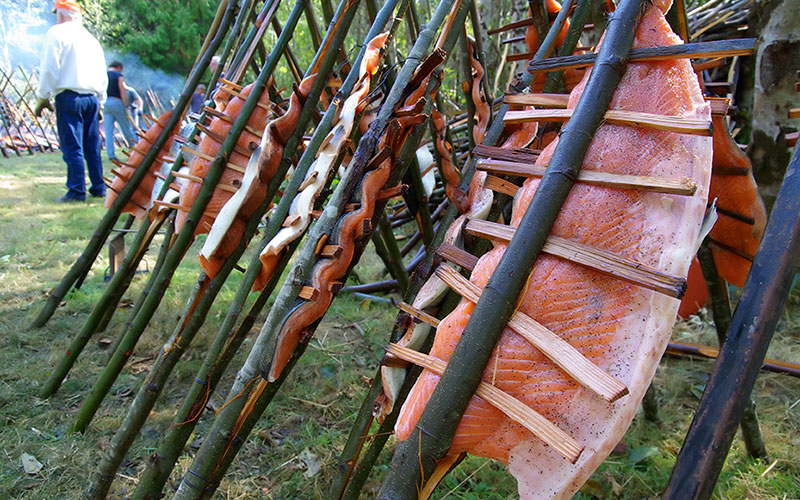 Credit: Shutterstock/Andrew Ferguson